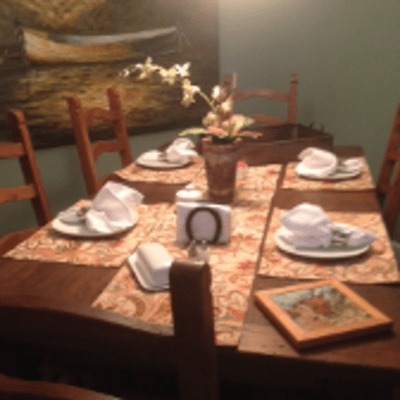 Homey Bed and Breakfast 
Have a worry-free stay at Cherokee Bend Bed & Breakfast in Alexander City, Alabama, as our bed and breakfast takes care of everything you need, from board and lodging to meals. Choose between continental breakfast and private menu.
Menu Options
Enjoy a delightful continental breakfast when you book the Standard Room, Fishing Room, or Hunting Room. Make it extra-special with a private menu delivered to your room when you book the Presidential Suite or the Honeymoon Suite. Continental breakfast is served between 7 a.m. and 9 a.m.